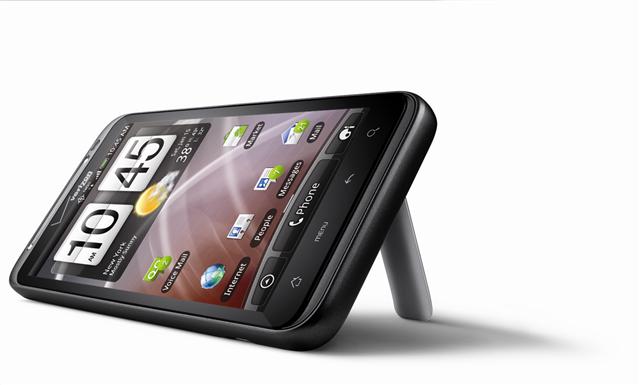 HTC has announced the HTC ThunderBolt, a 4G LTE Android smartphone, in cooperation with Verizon Wireless.
The HTC ThunderBolt is powered by a 1GHz Snapdragon processor, and runs on the Android 2.2 platform. The device also features a 4.3-inch WVGA display, Dolby surround sound, 8-megapixel camera and HD video recording.
With wireless DLNA capability, the HTC ThunderBolt can be easily stream and share content directly with compatible home theater components, including HDTV's and stereo receivers that feature built-in DLNA support, the vendor said.
The Verizon Wireless 4G LTE Mobile Broadband network, launched in December 2010, provides speeds up to 10 times faster than Verizon Wireless' 3G network. Verizon Wireless' 4G LTE Mobile Broadband network currently reaches one-third of all Americans, with plans to expand the network to the company's entire 3G coverage area over the next three years.