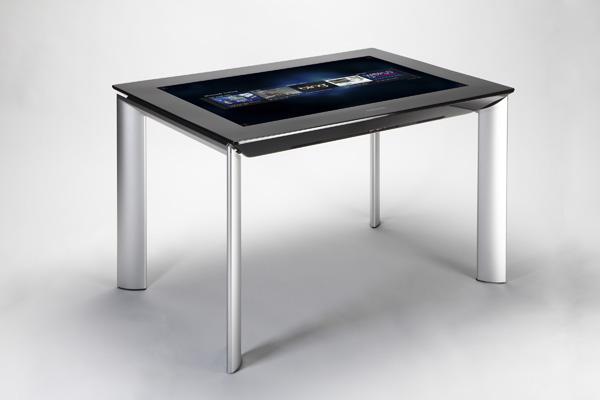 Samsung Electronics and Microsoft, at Consumer Electronics Show (CES) 2011 in Las Vegas, unveiled the next generation of the Microsoft Surface experience featuring PixelSense technology, which gives LCD panels the power to see without the use of cameras. Building from the innovation of the first version of Microsoft Surface and Samsung's display technology, it is now possible for people to share, collaborate and explore together using a large, thin display that recognizes fingers, hands and other objects placed on the screen. This experience will come to life in the Samsung SUR40 for Microsoft Surface for business customers later in 2011 in 23 countries, the vendor said.
Dassault Aviation, Fujifilm, Red Bull GmbH, Royal Bank of Canada and Sheraton Hotels & Resorts Worldwide announced that they will deploy the new product.
Microsoft and Samsung worked closely to develop the LCD panel and the new hardware product, which is being manufactured by Samsung and will be sold to business customers through its broad distribution and reseller network.
AMD, at a separate press release, announced that its Athlon II X2 embedded processor, combined with AMD Radeon HD 6700M series graphics, are the foundation of Samsung's SUR40 and the company is also set to launch its new G-series accelerated processing unit (APU) for embedded systems in the first quarter of 2011.