Fujitsu FM3 family of 32-bit microcontrollers
Photo: Company
Monday 8 November 2010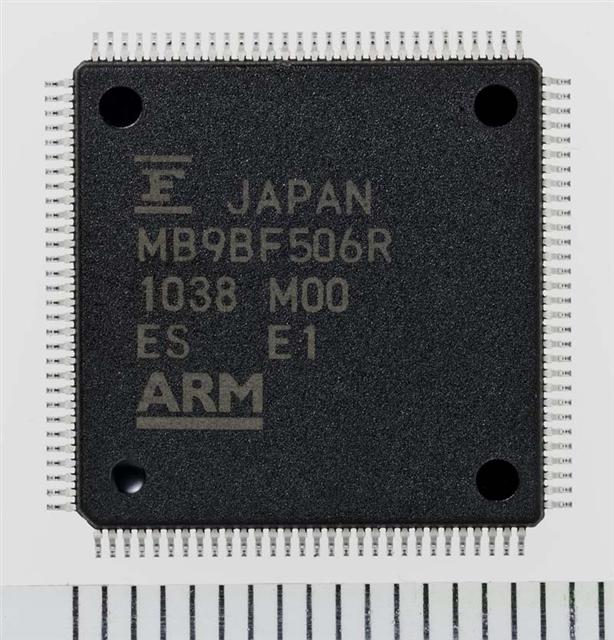 Fujitsu Semiconductor has announced the release of 44 microcontrollers, the initial offering of chips from its new FM3 family of 32-bit general-purpose RISC microcontrollers using the ARM Cortex-M3 core.
Samples of the new chips will begin shipping from late November 2010, with volume shipments to be gradually rolled out starting in late January 2011.
The product lineup has been enhanced to include models for use in from high-performance applications that require advanced control, such as factory automation systems, to basic applications, such as major home appliances (air conditioners, refrigerators, washing machines), digital consumer devices and office automation devices.