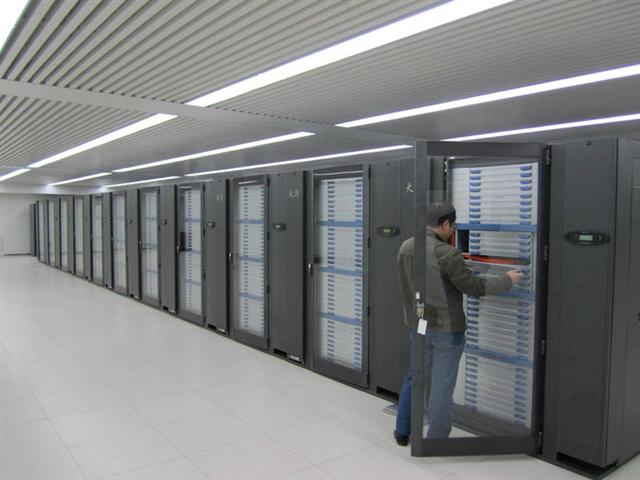 Tianhe-1A, a new supercomputer revealed at HPC 2010 China, has set a new performance record of 2.507 petaflops, as measured by the LINPACK benchmark, making it the fastest system in China and in the world today, according to Nvidia.
Tianhe-1A epitomizes modern heterogeneous computing by coupling massively parallel GPUs with multi-core CPUs, enabling significant achievements in performance, size and power, Nvidia said. The system uses 7,168 Nvidia Tesla M2050 GPUs and 14,336 CPUs; it would require more than 50,000 CPUs and twice as much floor space to deliver the same performance using CPUs alone.
More importantly, a 2.507 petaflop system built entirely with CPUs would consume more than 12 megawatts. Thanks to the use of GPUs in a heterogeneous computing environment, Tianhe-1A consumes only 4.04 megawatts, making it three times more power efficient - the difference in power consumption is enough to provide electricity to over 5000 homes for a year.
Tianhe-1A was designed by the National University of Defense Technology (NUDT) in China. The system is housed at National Supercomputer Center in Tianjin and is already fully operational.