Lantiq GEMINAX XXS V3 chipset
Photo: Company
Wednesday 8 December 2010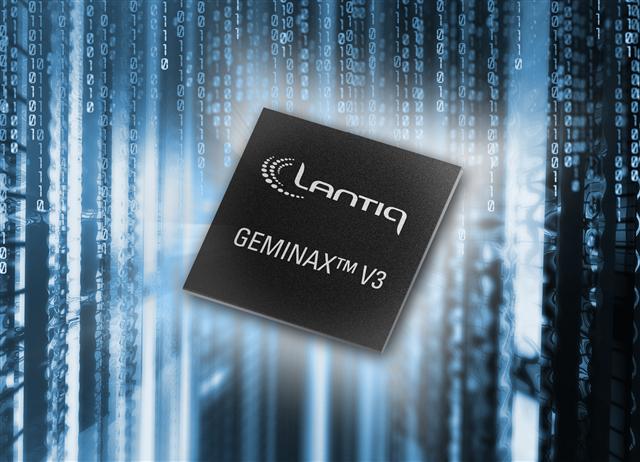 Lantiq has announced its latest generation chipset for ADSL linecards.
Implemented in 65nm process technology, the new GEMINAX XXS V3 chipset offers high-level integration with an up to 36-channel data pump in a 17x17mm BGA package. It offers small ADSL footprint while being about 30% smaller than existing solutions, the company said.
While linecards with current generation ADSL chipsets typically feature 72 channels, the new GEMINAX XXS V3 allows designing systems with 96 or more channels on a single linecard. Systems using GEMINAX XXS V3 will reduce typical power consumption of a DSLAM by at least 12% compared to existing equipment.