Samsung moviNAND using 20nm-class technology
Photo: Company
Friday 24 September 2010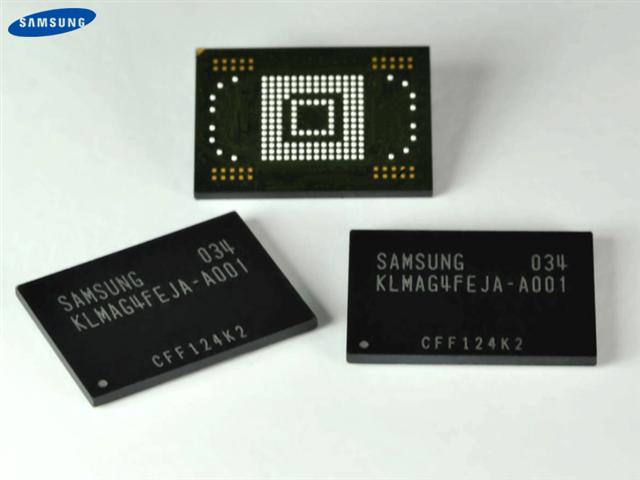 Samsung Electronics has introduced its 8GB and 16GB moviNAND embedded memory chips for use in smartphones. The new solutions are compatible with the latest e-MMC specification, the JEDEC's Embedded MultiMediaCard Product Standard v4.41.
Samsung said it already began to produce 8GB moviNAND, using 30nm-class 32Gb NAND flash chips in late July 2010. The company has also started making 16GB moviNAND using 20nm-class 32Gb NAND flash in September.
Samsung also revealed plans to start replacing its 30nm-class 32Gb NAND flash chips with a full line of 20nm-class 32Gb NAND chips for future moviNAND products later in 2010.