MSI 3D AE2420 all-in-one PC
Photo: company
Friday 24 September 2010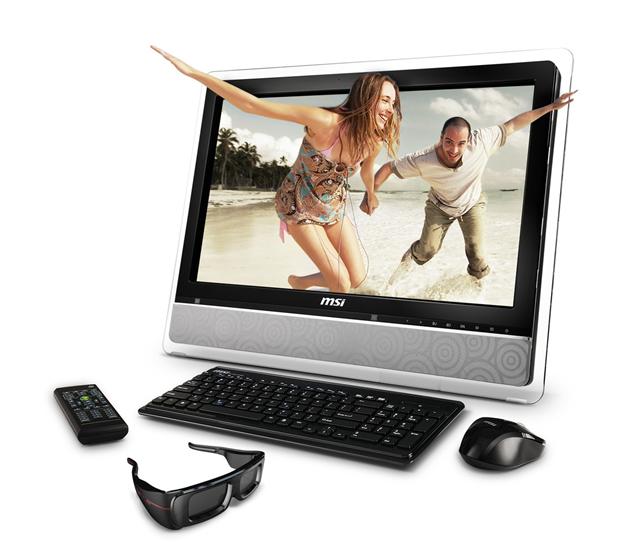 MSI has launched a 24-inch multi-touch 3D all-in-one PC, the the Wind Top AE2420 3D, in the US market.
The Wind Top AE2420 3D is powered by Intel Core i7 processors and features a full HD multi-touch 120Hz LED-backlit panel with wireless 3D shutter glasses for viewing.
Other features include USB 3.0 technology, 2.1 channel surround sound and THX TruStudio Pro technology, which can allow user to enhance sound performance to 7.1 surround sound.
The Wind Top AE2420 3D all-in-one PC is priced starting at US$1,799.