TMD OCB LCD panel for 3D glasses
Photo: Company
Tuesday 18 May 2010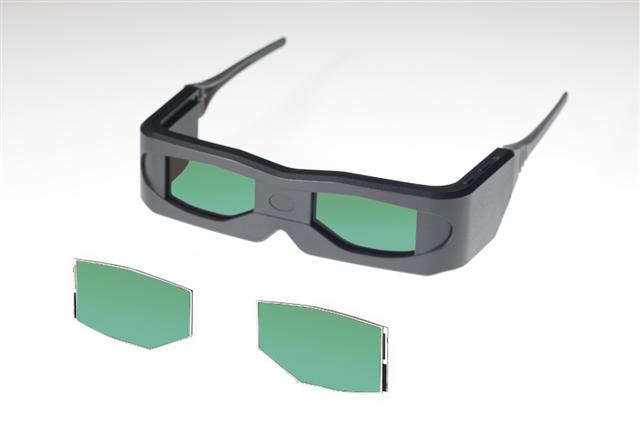 Toshiba Mobile Display has developed an OCB (optically compensated bend) LCD panel for 3D glasses for watching 3D television, enjoying 3D movies, or playing 3D games.
This new LCD panel employs the the time-division with-glasses approach where images for the left and right eyes appear alternately, with the special glasses working as a synchronous shutter.
TMD said it has used OCB technology to achieve both high-speed response and a wide viewing angle while maintaining high contrast. Glasses adopting these panels feature high-speed shutter opening and closing, yielding a significant reduction in 3D crosstalk.