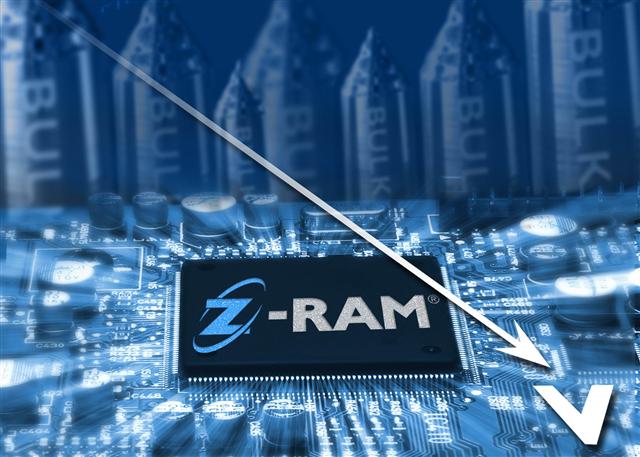 IP vendor Innovative Silicon has announced its floating-body memory technology, dubbed "Z-RAM," is now constructed on bulk silicon.
The Z-RAM technology can be operated at less than one volt, without the requirement for expensive silicon on insulator (SOI) substrates, according to Innovation Silicon.
The Z-RAM technology has demonstrated cell operating voltages below 1V with no degradation to its multi-second static retention time, and delivers greater than a 1000x improvement in dynamic or "disturb" retention time, said the company. The Z-RAM technology's operating voltage is now 50-75% lower than any other floating body or thyristor memory announced to date.
A 54nm test chip manufactured by Hynix Semiconductor has demonstrated the Z-RAM technology is a DRAM replacement technology which is lower-cost than traditional DRAM at the latest sub-40nm nodes, the company said.
A paper jointly authored by Hynix and Innovative Silicon has been submitted to the 2010 VLSI Technology Symposium. The paper will reveal more details of the cell operating voltages, according to Innovative Silicon.