Samsung 4Xnm 4Gb DDR3
Photo: Company
Thursday 25 February 2010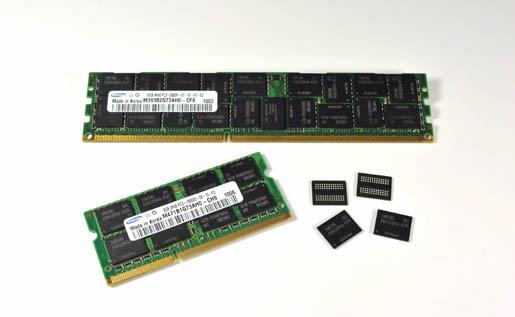 Samsung Electronics has announced it has begun mass producing what it claims is the industry's first 4Gb DDR3 device using 40nm-class process technology.
Production of the 4Gb DDR3 raises the amount of memory for use in servers to 32GB per module, which is twice the maximum density achieved with modules based on 2Gb components.
With the start of volume 4Gb DDR3 production, Samsung plans to migrate more than 90% of its DDR DRAM production to 40nm-class process technology, to provide its customers with the most cost-efficient DRAM component available today, the company said.
The new 4Gb DDR3 supports both 1.5V and 1.35V specifications. Available memory modules include 16GB and 32GB RDIMMs, and 8GB SoDIMMs with a 1.6Gbps performance rate.