SanDisk shipping 64GB SDXC card
Photo: Company
Wednesday 24 February 2010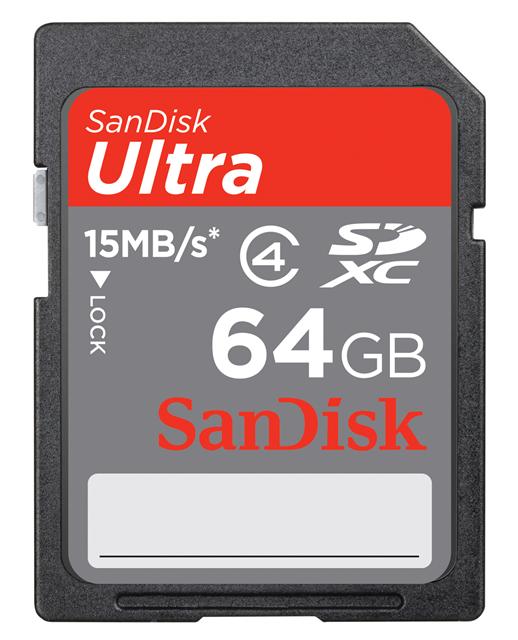 SanDisk has begun shipping its highest-capacity card to date, the 64GB SanDisk Ultra SDXC card, with up to 15MB/sec read speed and Class 4 speed rating, according to the company.
SDXC cards are based on the new SD 3.0 specification, which makes it possible to manufacture cards with storage capacity up to 2TB, according to SanDisk. The 64GB SanDisk Ultra SDXC card can store more than eight hours of HD videos with recording speed of 9Mbps.
The 64GB SanDisk Ultra SDXC card comes with a lifetime limited warranty. The card is available immediately at www.sandisk.com via the US e-commerce site with a price of US$349.99, and will be available at SanDisk locations around the world soon after.