Samsung DDR3 using 30nm-class technology
Photo: Company
Monday 8 February 2010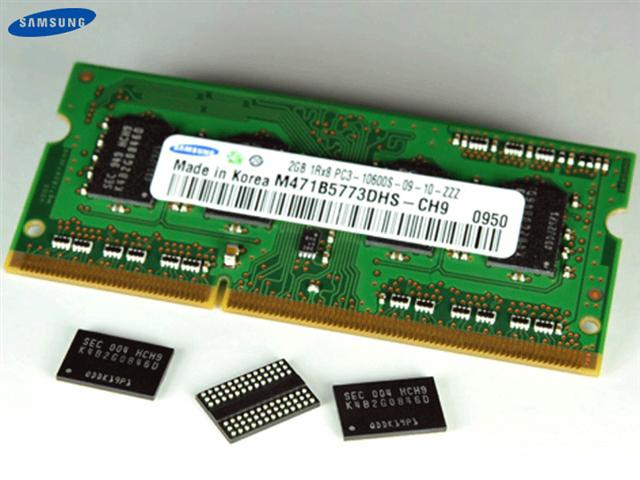 Samsung Electronics has announced its first 30nm-class DRAM memory has successfully completed customer evaluations, in 2Gb densities.
The 30nm-class 2Gb DRAM reduces power consumption by up to 30% over 50nm-class DRAM, the company said. A 4-gigabyte (GB), 30nm module when used in a new-generation notebook will consume only three watts per hour, which is just 3% of the total power usage of a notebook.
The new DDR3 will be used in a broader range of products, from servers to notebooks, desktops, and future versions of netbooks and mobile devices.
Samsung said its 30nm-class DDR3 is scheduled for mass production in the second half of 2010.