Samsung 30nm-class NAND flash for mobile devices
Photo: Company
Wednesday 13 January 2010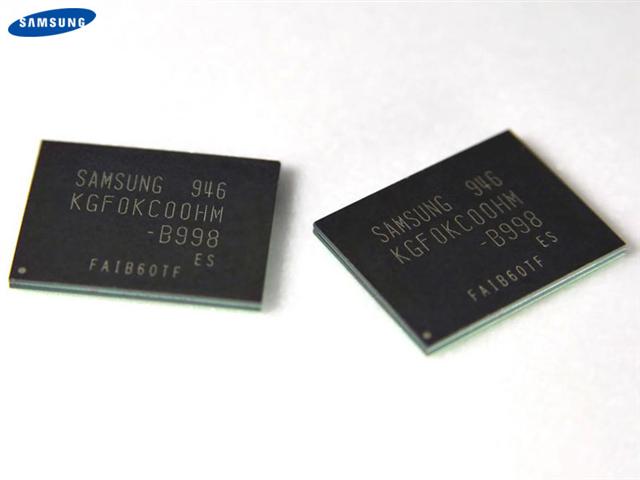 Samsung Electronics has announced two high-density memory solutions - a 64GB moviNAND memory device and a 32GB microSD memory card - for mobile devices. The new memory solutions are based on the company's 32Gb NAND flash.
The 64GB moviNAND, which measures 1.4mm in height, consists of 16 30nm-class 32Gb MLC NAND chips and a controller. The 17-die stack was achieved by using 30-micron thick chips and advanced package technology.
The 32GB microSD card stacks eight 32Gb NAND components and a card controller, and is enabled by the use of Samsung's 30nm-class 32Gb NAND flash memory technology.
Samsung said it began mass production of the new 64GB moviNAND in December 2009. Its 32GB microSD is now being sampled with OEMs, with mass production slated for February 2010.