Hynix 44nm 2Gb DDR2 for mobile applications
Photo: Company
Thursday 14 January 2010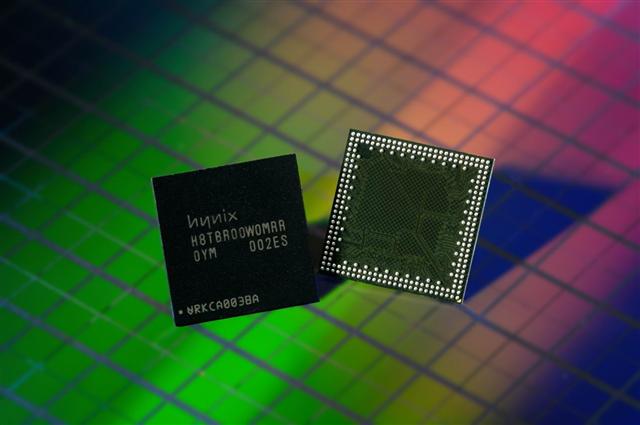 Hynix Semiconductor has developed 2-gigabit (2Gb) low-power DDR2 DRAM for mobile applications such as smartphones and tablet PCs, with volume production slated for the first half of 2010.
Hynix said its new mobile DRAM, which is manufactured using the company's 40nm-class process technology, utilizes a 1.2V low voltage operation. The device processes up to 4.26-gigabytes (4.26GB) of data per second with a 32-bit I/O, providing high bandwidth.
The new 44nm mobile DRAM runs at up to 1,066 megabits per second (Mbps), and is offered in small-form-factor packages such as multi-chip package (MCP) and package-on-package (POP).