CES 2010: PQI USB 3.0 storage devices
Photo: Company
Friday 8 January 2010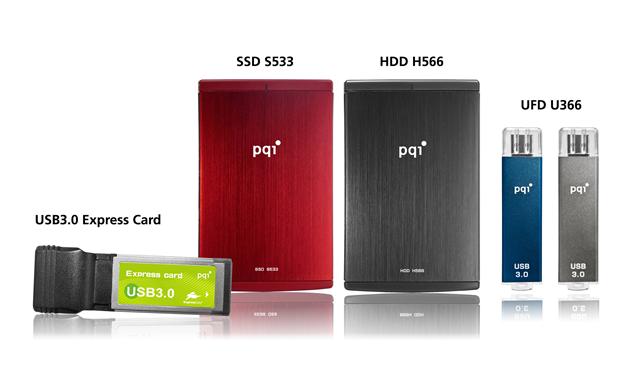 Power Quotient International (PQI) is showcasing its latest USB 3.0 personal storage devices at the ongoing CES 2010 held in Las Vegas. The product lineup includes external portable HDDs, SSDs, and USB flash drives.
PQI's HDD H566 delivers read/write speeds of up to 105MB/sec and 99.9MB/sec, respectively. The new USB 3.0 device is available in 320GB, 500GB and 640GB capacities.
PQI's 2.5-inch SSD S533 can reach up to 6x the speed of most USB 2.0 external hard drives. Available in 80GB and 160GB capacities, it provides speeds of 274MB/sec read and 198MB/sec write.
The new PQI USB flash drive U366 shows a 2.6x speed gain over USB 2.0 USB flash drives, reaching 97MB/sec read. The device is available in 16GB, 32GB and 64GB capacities.