Samsung 3D-capable LED-backlit LCD TV
Photo: Yen-Shyang Hwang, Digitimes
Friday 8 January 2010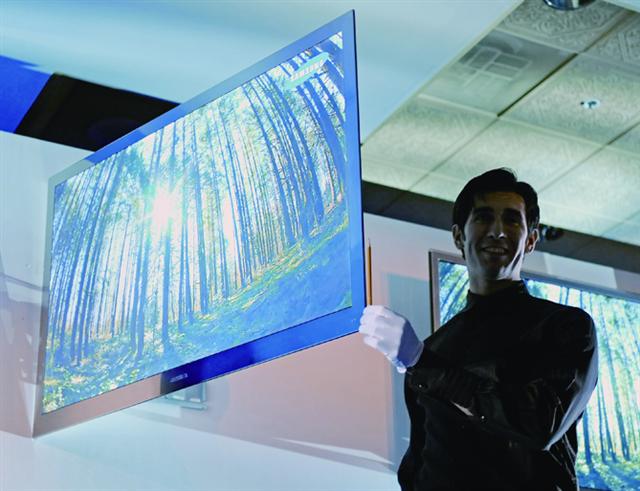 Samsung Electronics is showcasing a series of 3D-capable TVs at the ongoing CES 2010 in Las Vegas.
The 3D-capable product lineup includes the 7000-series and above LED-backlit LCD TVs, 7000-series and above PDP TVs, and 750-series LCD TVs.
The 3D capable TVs include Samsung's proprietary built-in 3D processor and emitter that enables compatibility with multiple 3D standards including half and full HD resolution formats, as well as the Blu-ray Disc Association ratified "Blu-ray 3D" standard.