Samsung e-book reader, E6
Photo: Yen-Shyang Hwang, Digitimes
Friday 8 January 2010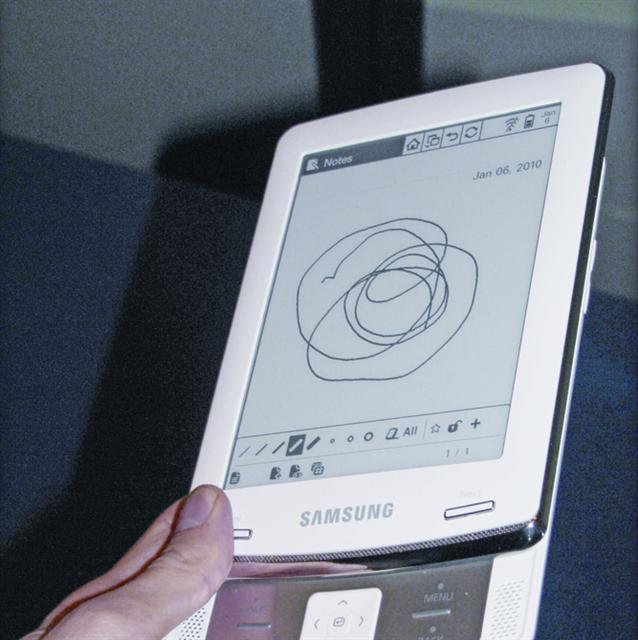 Samsung Electronics has introduced e-book readers, the E6 and E101, at the CES 2010.
The E6 is equipped with a 6-inch panel, while the E101 has a 10-inch panel.
The e-book readers allow handwriting directly onto the display with a built-in electromagnetic resonance (EMR) stylus pen.
Samsung's e-book readers are also equipped with Wi-Fi 802.11b/g connectivity allowing users to download content from a server wirelessly. Bluetooth 2.0 is also built-in.
The E6 and E101 will be priced at US$399 and US$699, respectively.