Applied iSYS
Photo: Company
Wednesday 2 December 2009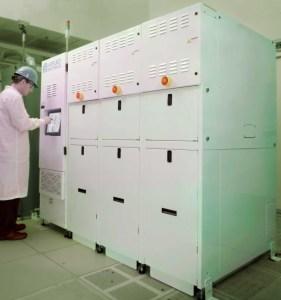 Applied Materials has unveiled what it claims is the industry's first fully-integrated abatement and vacuum pumping solution for controlling emissions in the semiconductor fab.
Networked with an Applied process tool, the iSYS system can deliver typical annual savings in power, water and gas consumption equivalent to 200MWh of energy or 220,000 pounds of CO2 emissions, compared to currently available configurations. In addition to having environmental benefits, the iSYS system lowers the utility cost for abatement and vacuum pumping on a process tool by more than 20%.
Applied said its iSYS unit can be installed in less than one day and consumes 40% less floor space than non-integrated systems. The iSYS design consolidates major components and eliminates redundancy to greatly reduce the number of external connections while optimizing maintenance ergonomics, the company said.