Motorola Android smartphone Droid
Photo: Company
Tuesday 10 November 2009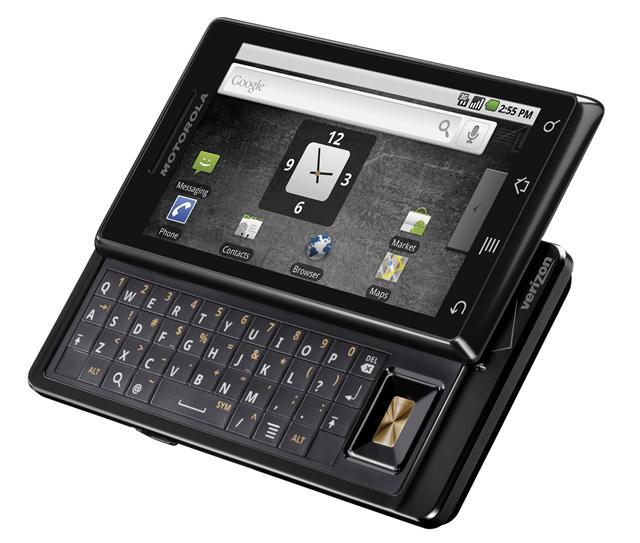 Motorola and Verizon Wireless have unveiled Droid, Motorola's first smartphone powered by Android 2.0.
The device is a full-QWERTY slide phone featuring a 3.7-inch high-resolution screen and a 5-megapixel camera. It also includes pre-loaded applications and enhancements to Google mobile services, including Google Maps, Gmail, YouTube, Google Talk, Android Market, Facebook and Amazon MP3 Store.
Droid by Motorola is available now in the US exclusively at Verizon Wireless for US$199.99 with a new two-year customer agreement after a US$100 mail-in rebate.