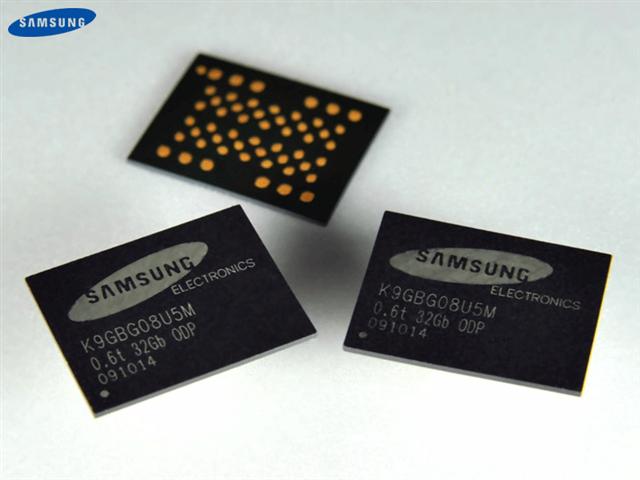 Samsung Electronics has developed what it claims is the world's thinnest multi-die package, whch measures 0.6mm in height. Designed initially for 32GB densities, the new memory package is just half the thickness of a conventional memory package of eight stacked chips (or dies).
The advanced packaging technology delivers a 40% thinner and lighter memory solution for high-density multimedia handsets and mobile devices, the company said.
The new 0.6mm-thick package, which consists of eight identical dies (called an octa-die package), uses 30nm class, 32Gb NAND flash chips, each measuring just 15micron, to deliver a 32GB NAND solution.
In addition, the new package technology can be adapted to other existing MCPs, configured as system in packages (SiPs), or package on packages (PoPs). The breakthrough technique for 15micron-and-under chip thicknesses will allow for the design of high density solutions with small form factors, the company said.