Transcend DDR3 1333MHz memory kit for Intel Core i5
Photo: Company
Thursday 5 November 2009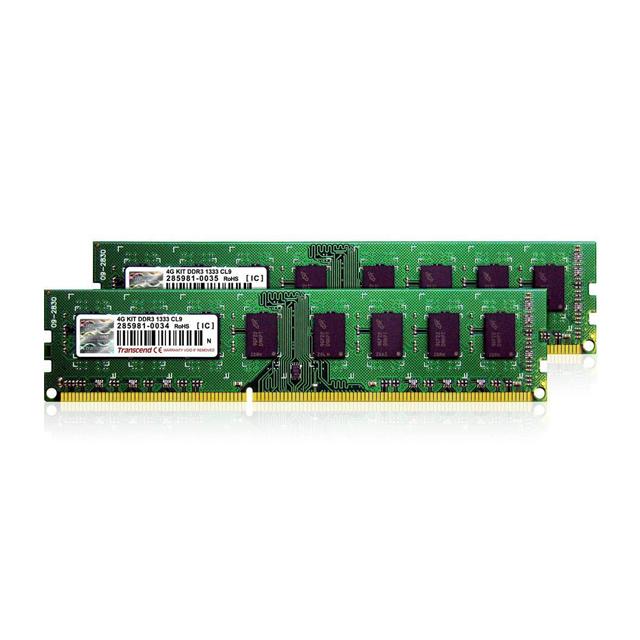 Transcend Information has announced a new DDR3 1333MHz memory module kit designed for Intel's Core i5 and Core i7 platforms.
Transcend's DDR3 1333MHz memory modules provide high-speed performance at 1.5V, thus reducing power consumption by 30% compared to DDR2-800 memory. Featuring combined bandwidth up to 21.3GB/sec, these new modules operate at 1333MHz with latencies of 9-9-9-24, the company said.
The new Transcend DDR3 memory modules also meet JEDEC (Joint Electronic Device Engineering Council) standards and consist of 128Mx8 DDR3 FBGA chips. They are available in 4GB (2GBx2) capacity.