Applied Materials Solar Technology Center in China
Photo: Company
Friday 30 October 2009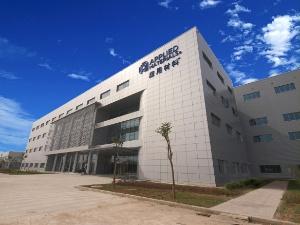 Applied Materials has opened an advanced solar research and demonstration facility in Xian, China.
The Solar Technology Center is comprised of laboratory and office buildings covering more than 400,000 square feet, and contains an entire Applied SunFab thin-film manufacturing line and a complete crystalline silicon pilot process. These lines are configured to closely simulate customer fab environments, the company said.
Applied is celebrating its 25th anniversary in China this year, and has more than 800 employees and 13 offices in the country, with around 300 employees in Xian.
Applied first broke ground in Xian in 2006, and total investment in this multi-phase project is estimated at more than US$250 million.