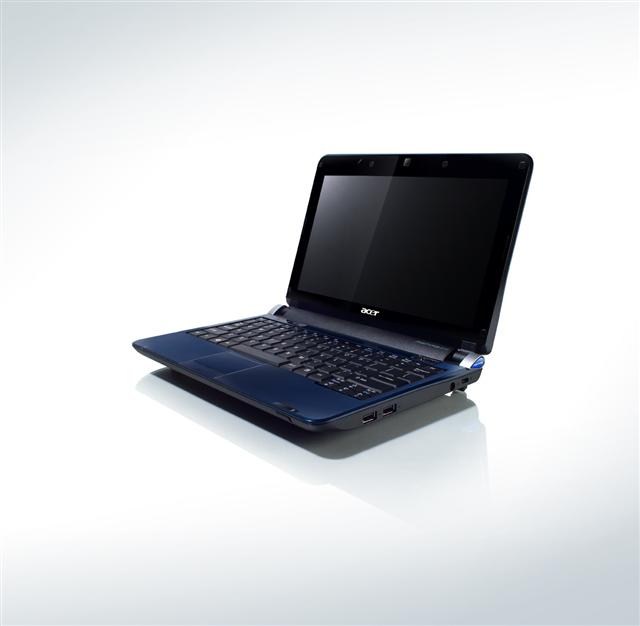 Acer America has announced the US availability of the Aspire One AOD250 netbook featuring dual-boot Android and Windows XP Home Edition. The open design of Android gives Aspire One users faster connections to the Internet and increased access to productivity and entertainment applications.
Acer is offering the 10.1-inch Aspire One AOD250 with Android and Windows XP to US customers with prices beginning at US$349.99.
The Aspire One utilizes the energy-efficient Intel Atom Processor N280, a high-density, six-cell, 5800mAh battery, 1GB of memory, integrated 802.11 b/g Wi-Fi network connectivity, and a 160GB internal hard drive.
The Aspire One utilizes a Multi-Gesture touchpad, allowing users to pinch, flick and swirl their fingers across the touchpad for intuitive navigation. It also allows users to scroll, zoom in and out and flip through web pages, photos, spreadsheets and more.