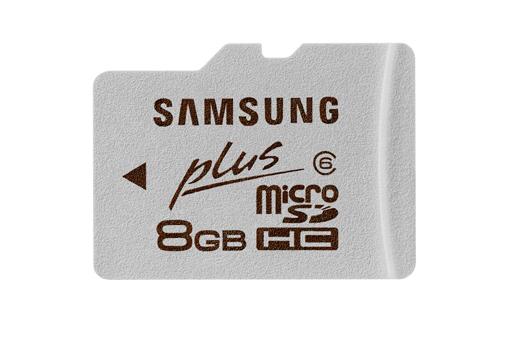 Samsung Electronics is introducing its branded memory cards for sale in Taiwan, with sales in other select countries likely to follow at a later date.
In previous years, Samsung manufactured "white-label" digital memory cards for a variety of leading electronics companies and memory card companies. Its new premium "Plus" memory cards, which comply with the Secure Digital class 6 ratings for performance, are available in SD, microSD and Compact Flash (CF) formats with densities of 4GB and 8GB, with a 16GB density for an SD Plus card.
Samsung memory cards are shock-resistant, water-resistant and protected from damage caused by magnetic interference, the vendor said.
Samsung memory cards feature a modern brushed silver metallic design or a natural beige epoxy compound casing, and full compatibility with devices that have memory card slots. Most of the premium Plus memory cards can read data at 17MB/s (megabytes per second), though the CF cards provide read speeds of up to 45MB/s, the company said.