Applied Topmet 4450 system
Photo: Company
Friday 2 October 2009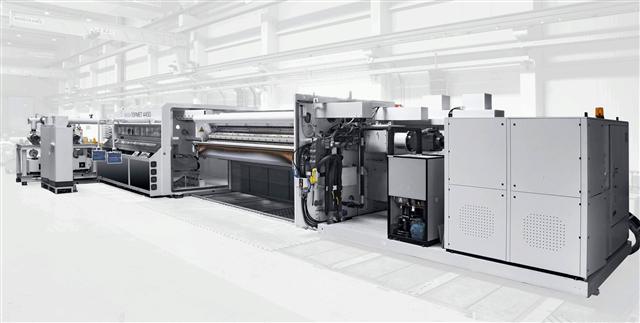 Applied Materials' new Topmet 4450 system deposits ultra-thin aluminum films on 4.5m wide rolls of flexible packaging materials at 20m per second to provide a barrier against oxygen, moisture and UV radiation, according to the company.
Applied has begun shipping what it claims to be the world's largest and fastest roll-to-roll thin film metal deposition machine to a customer in Europe.
Applied said there is growth potential of the roll-to-roll equipment business for flexible packaging as well as emerging applications such as flexible electronics, displays and solar.