Display Taiwan 2009: CMO 240Hz panel
Photo: Rodney Chan
Thursday 18 June 2009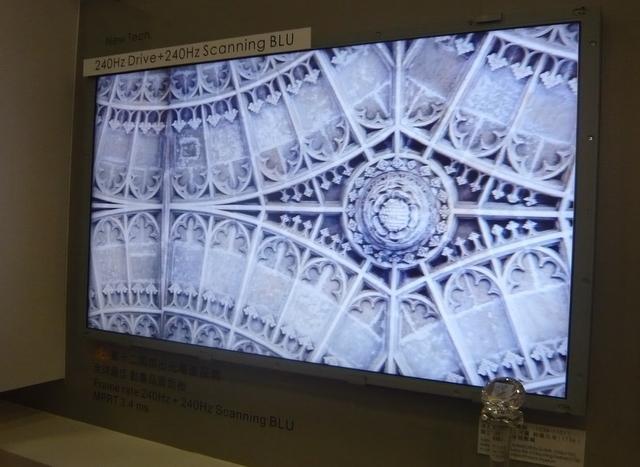 Chi Mei Optoelectronics (CMO) showcased a 57-inch 240Hz LCD panel with 240Hz scanning BLU at Display Taiwan 2009 last week.
With a 240Hz frame rate and a 240Hz white LED scanning system, CMO said the panel achieves a MPRT of 3ms that reduces motion blur.
The company also displayed 120Hz MEMC (motion estimation, motion compensation) panels of various sizes at the show.