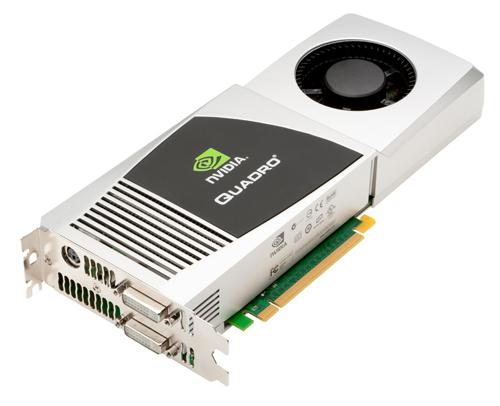 Nvidia has launched its Quadro FX 4800 graphics card for Mac Pro users in markets such as architecture, content creation, science and medicine.
The Quadro FX 4800 GPU for Mac features a standard 3-pin stereo connector for 3D stereoscopic imaging; critical to many core professional Mac applications, according to the company.
The Quadro FX 4800 GPU for Mac includes a 1.5GB frame buffer and memory bandwidth up to 76.8GB/s to deliver high throughput for interactive visualization of large models, Nvidia highlighted.
Additionally, Nvidia's Cuda parallel computing architecture enables enhanced application performance in areas such as video, animation, photography and production, said the company.
The Quadro FX 4800 GPU for Mac is priced at US$1,799 and will be available starting May 200