LG Display Trumotion 480Hz LCD TV Panel
Photo: Company
Wednesday 31 December 2008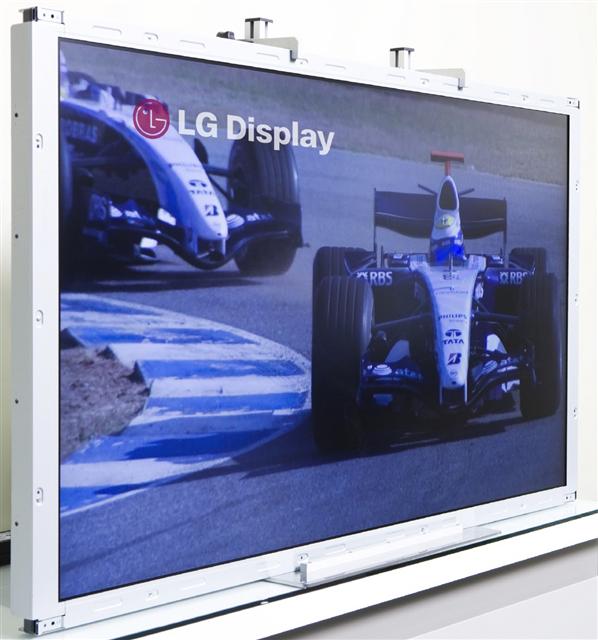 LG Display (LGD) has introduced its new Trumotion 480Hz LCD TV panel. LGD combined its scanning backlight technology and the 240 Hz technology so the display can refresh 480 images per second.
The Trumotion 480Hz display boasts a motion picture response time (MPRT) of 4 ms. It can also reduce energy consumption by adjusting the backlight brightness.
Shipments of the new LCD TV panel is scheduled in the second half of 2009.