DEK reveals new metallization system
Photo: Company
Monday 6 October 2008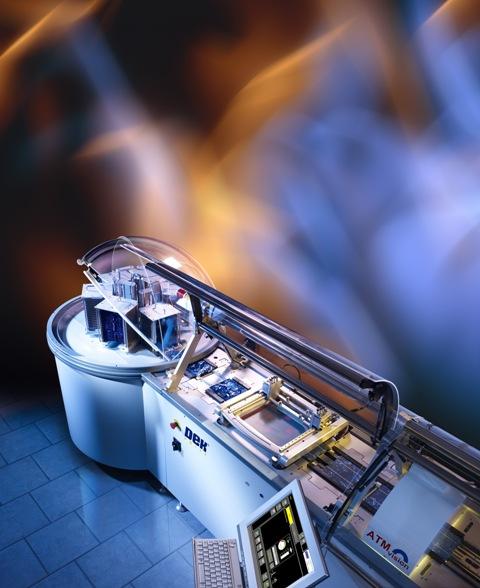 Precision screen printing specialist DEK chose this year's EU PVSEC show in Valencia to reveal its new PV1200 Metallization line to the European market.
A set of multicrystalline wafers spent the week transiting the single lane PV1200, clocking up more than 5,000 cycles; while another pair constantly traversed up and down the dual lane system for the four days of the event totalling over 17,000 cycles without a single breakage.
"150 micron wafers are increasingly common as they permit the silicon suppliers to cut more wafers from an ingot," explained Darren Brown, Alternative Energy Development Manager at DEK. "However, they are very brittle and as such demand meticulous handling characteristics from the process line," he added.