Apple second-generation AirPods
Photo: Company
Thursday 21 March 2019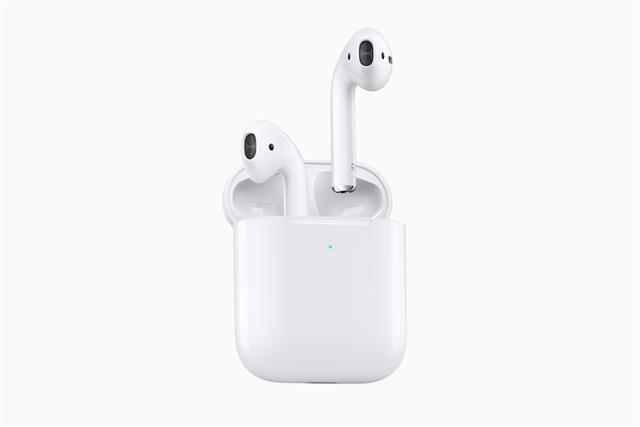 Apple's second-generation AirPods feature the H1 chip which delivers faster connect times, more talk time and the convenience of hands-free "Hey Siri." AirPods come with either a standard charging case or a wireless charging case.
The H1 chip features custom audio architecture to create an audio experience and improved synchronization. The H1 allows AirPods to deliver up to 50% more talk time compared to first-generation AirPods.
The standard charging case and the wireless charging case both hold additional charges for more than 24 hours of total listening time. The wireless charging case is designed to offer the freedom of wireless charging with Qi-compatible charging solutions. An LED light indicator located on the front of the case shows the charge status. Existing AirPods customers can purchase the standalone wireless charging case.