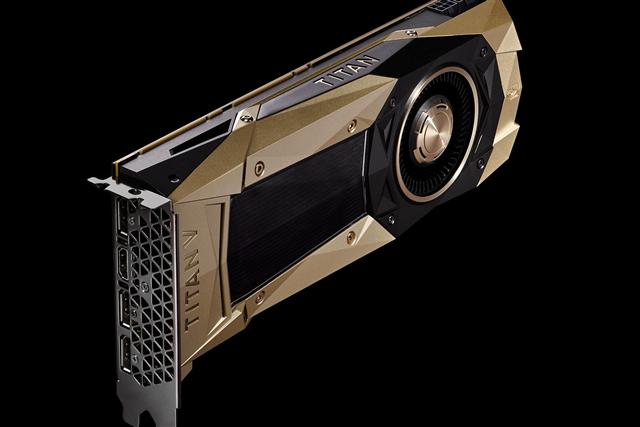 Nvidia has introduced Volta-based Titan V GPU for the PC, saying its 21.1 billion transistors deliver 110 teraflops, 9x that of its predecessor.
Titan V's Volta architecture features a major redesign of the streaming multiprocessor that is at the center of the GPU. It doubles the energy efficiency of the previous generation Pascal design, enabling dramatic boosts in performance in the same power envelope, according to the vendor.
New Tensor Cores designed specifically for deep learning deliver up to 9x higher peak teraflops, Nvidia said. With independent parallel integer and floating-point data paths, Volta is also much more efficient on workloads with a mix of computation and addressing calculations. Its new combined L1 data cache and shared memory unit significantly improve performance while also simplifying programming.
Fabricated on a new TSMC 12nm FFN high-performance manufacturing process customized for Nvidia, Titan V also incorporates Volta's highly tuned 12GB HBM2 memory subsystem for advanced memory bandwidth utilization, said the company.