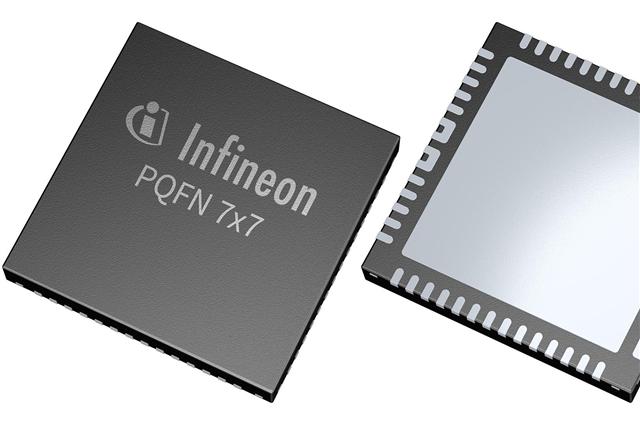 Infineon Technologies has launched the IRPS5401, a five-output point of load (POL) digital voltage regulator for FPGAs, ASICs, and other multi-rail power systems. The IRPS5401has been developed as a fully integrated PMIC solution that replaces multiple regulators with a single device in a 7mm x 7mm 56 pin QFN package.
Infineon said it supports current and future applications in high density ASIC and FPGA. Additional applications comprise CPU multi-rail systems, embedded computing systems, and communication and storage systems.
The IRPS5401 forms a key part of the UltraZed system on a module (SOM) from Avnet. The compact package size combined with PMBus communication for real-time monitoring and control provides the optimized power management solution that the UltraZed requires.
The IRPS5401 is designed for single rail operation ranging from 5V to 12V, where most PMICs are only 5V. It has one 500mA LDO output, and four configurable switching regulator outputs, two at 2A, and two at 4A. The outputs of the IRPS5401 can be used to provide the typical rails required for core, memory, and I/O voltages. The voltage output range is between 0.5V and 3.6V for regulators A to D, and between 0.25V and 5.1V for the LDO.
Switching regulator A can output up to 50A if combined with an external power stage. Switching regulators C and D can be combined to deliver 8A in a low ripple, dual-phase configuration. All outputs are well within the power requirements of most FPGAs and ASICs ranging between 10W to 50W,