Corning Gorilla Glass automotive applications
Photo: Rodney Chan
Monday 2 October 2017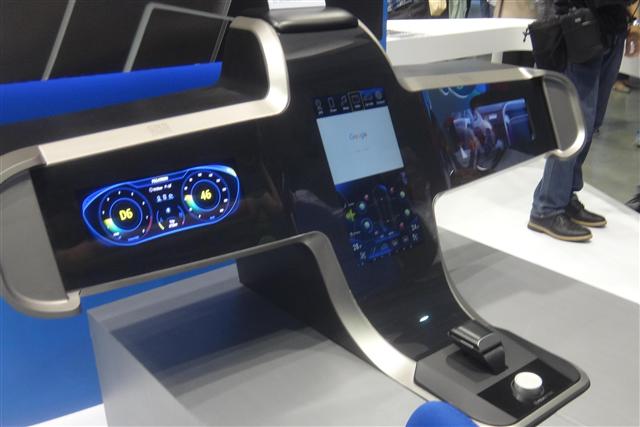 Corning demonstrated its Gorilla Glass automotive applications during the Touch Taiwan 2017 trade held in Taipei in late September.
The Gorilla Glass is cold-formed into irregular and curved shapes for cater to various interior designs of cars, according to Corning. The cold-form process enables lower production cost than hot forming.
Corning is eyeing the huge business opportunities offered by the automotive market. It cites research firms as estimating that the number of connected cars will reach 69 million by 2020, and that the number of on-board display per car will grow from 0.9 in 2017 to 2.1 in 2024.
This year marks the 10th anniversary since Corning unveiled the Gorilla Glass. While the glass has found growing adoption in consumer electronics, the automotive market for both interior and glazing applications has also been a major target for Gorilla, according to Wang.