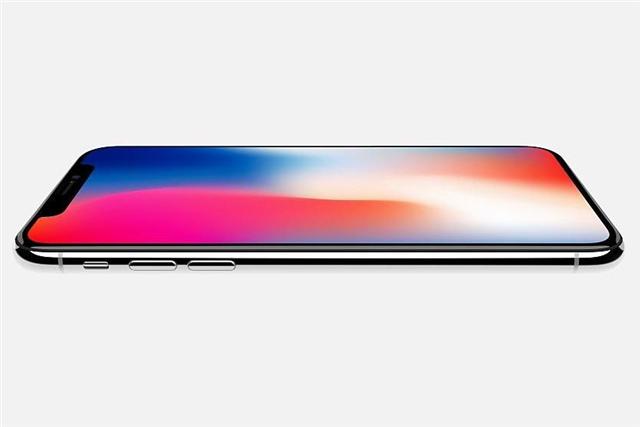 The Apple iPhone X features an all-glass design with a 5.8-inch Super Retina edge-to-edge display. It supports wireless charging and allows users to unlock, authenticate and pay using Face ID.
The 5.8-inch Super Retina display is an OLED panel. The HDR display supports Dolby Vision and HDR10. iOS 11 is redesigned to take full advantage of the Super Retina display and replaces the Home button with gestures, allowing users to swipe up from the bottom to go home from anywhere.
Face ID on iPhone X uses TrueDepth camera system made up of a dot projector, infrared camera and flood illuminator, and is powered by A11 Bionic to map and recognize a face. Face ID projects more than 30,000 invisible IR dots. The IR image and dot pattern are pushed through neural networks to create a mathematical model of the user's face and send the data to the secure enclave to confirm a match, while adapting to physical changes in appearance over time.
iPhone X will be available in silver and space gray in 64GB and 256GB models starting at US$999. Pre-order starts October 27, with availability beginning November 3, according to Apple.