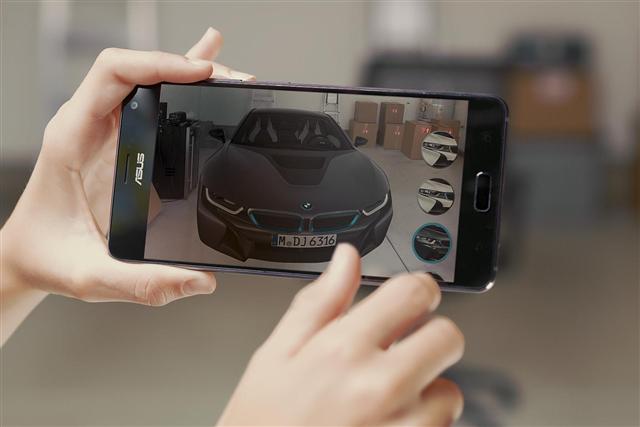 Asustek has announced the availability of the ZenFone AR smartphones in the US market. The ZenFone AR supports both Tango AR and Daydream VR technologies developed by Google.
In the US, two unlocked versions of the ZenFone AR will be available: a 6GB RAM configuration with 64GB storage at MSRP US$599; and another with 8GB RAM and 128GB storage at MSRP US$699.
The ZenFone AR is equipped with Snapdragon 821 Mobile Platform. Asustek said it worked closely with Qualcomm engineers and Google to efficiently distribute computer vision workloads, as well as rapidly process movement and positioning instructions by Tango that is known as six degrees of freedom, or "6DoF" (forward-backward / up-down / left-right / roll / pitch / yaw).
Tango, an augmented reality (AR) platform that uses qualified devices to detect their users' positions relative to places and objects around them without using GPS or other external signals, allows application developers to create AR user experiences that include indoor navigation, 3D mapping, and environmental recognition, among other augmented reality applications.