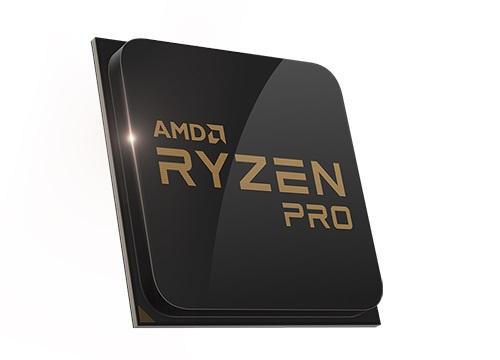 Following the global launch of its new EPYC family of server processors, AMD has added another tier to its enterprise CPU portfolio with the introduction of AMD Ryzen PRO desktop processors. Designed to meet demands of today's compute-intensive workplace, Ryzen PRO desktop processors promise reliability, security, and performance for enterprise desktops, according to the vendor.
The Zen core in every Ryzen PRO processor provides up to 52% improvement in compute capability over the previous generation, and the Ryzen 7 PRO 1700 offers up to 62% more multi-threaded performance than select competing solutions, said AMD.
Targeted for enterprise and public sector implementations, Ryzen PRO processors offer high-level security support, providing hardware-based cryptographic and security technologies to help protect against an ever-growing number of threats. Security standards like secure boot, firmware Trust Platform Module (FTPM), AES, and Windows 10 Enterprise security features are fully supported across the entire Ryzen PRO processor family, AMD added.