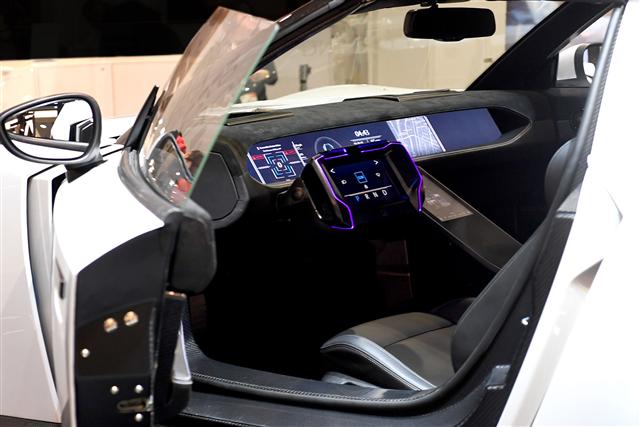 Corning, eyeing the new opportunities in the automotive industry, showcased a Gorilla Glass-enabled concept vehicle at CES 2017 in Las Vegas.
Corning said by bringing Gorilla Glass to the automotive industry, it is delivering lighter, tougher, and more optically advantaged solutions, enabling improved fuel efficiency, and a safer, more enhanced user experience for both drivers and passengers.
Corning's custom-built car features: A lightweight Gorilla Glass hybrid windshield with augmented reality capabilities, providing real-time updates on traffic and landmarks, and enabling a lighter, more fuel-efficient ride; a Gorilla Glass dashboard and floating center console, providing users with fully integrated connectivity that keeps drivers and passengers informed and entertained; a Gorilla Glass hybrid sunroof.