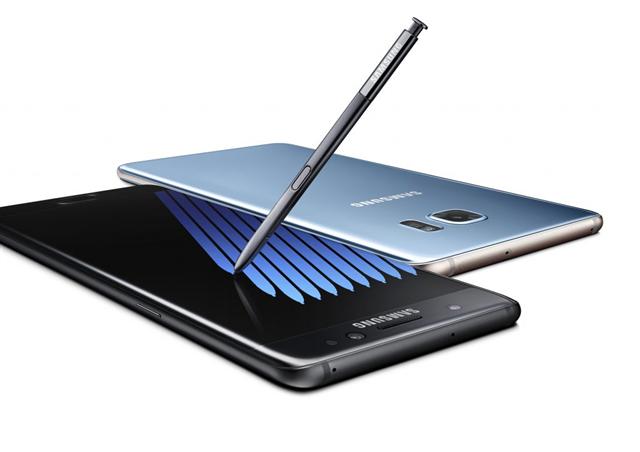 Samsung's Galaxy Note 7 features a 5.7-inch Quad HD dual edge Super AMOLED display protected by Corning's latest Gorilla Glass 5 cover glass.
The smartphone is highly water resistant (IP68), and comes with an enhanced S Pen whichgives users the ability to create and share GIF animations with Smart Select. The new Air Command functions, including Magnify and Translate, enable users to zoom in on the screen or convert languages with a hover of the S Pen, according to the vendor.
The new Samsung flagship smartphone features biometric authentication, including fingerprint scanner and iris scanning technology, which is new to the Note series.
By pairing the Galaxy Note 7 with the new Gear VR powered by Oculus, users can experience virtual reality, the vendor said.