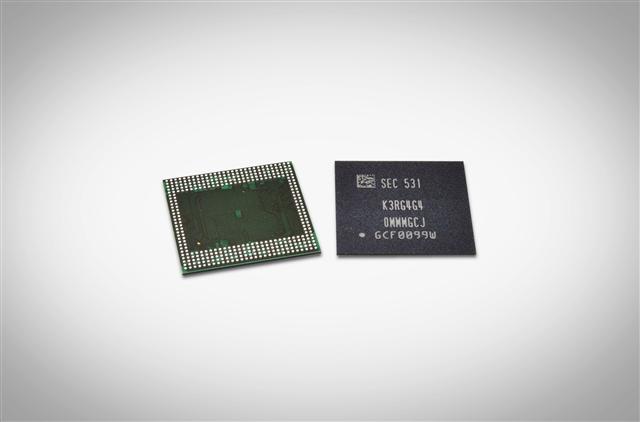 Samsung Electronics has announced that it is mass producing 12Gb LPDDR4 (low power, double data rate 4) mobile DRAM chips based on its 20nm process technology.
The new LPDDR4 is expected to significantly accelerate the adoption of high-capacity mobile DRAM worldwide, Samsung indicated. The 12Gb LPDDR4 brings the largest capacity and highest speed available for a DRAM chip, the company said.
Compared to the preceding 20nm-based 8Gb LPDDR4, the 12Gb version is more than 30% faster at 4,266Mbps, and is twice as fast as DDR4 DRAM for PCs, while consuming 20% less energy, Samsung claimed.
Manufacturing productivity of the 12Gb LPDDR4 has been raised more than 50% over that of 20nm-class 8Gb LPDDR4, the company said.
The 12Gb LPDDR4 enables 3GB or 6GB of mobile DRAM in a single package using two chips and four chips respectively, while being the only solution that can provide a 6GB LPDDR4 package, Samsung said.
Based on the new 12Gb LPDDR4, the 6GB package can fit into the same space used for 3GB LPDDR4 packages currently available, the company indicated.