Acer Predator 8 GT-810 gaming tablet
Photo: Company
Monday 14 September 2015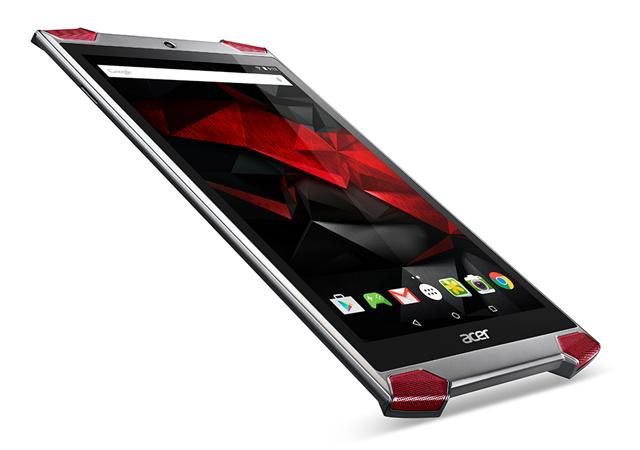 Acer has announced the Predator 8 GT-810 gaming tablet, one of several new gaming devices in Acer's Predator gaming series. The GT-810 is powered by the Intel Atom x7 processor, Android 5.1 and the latest 2x2 MIMO wireless technology.
The Predator 8 features a Full HD display and Predator Quadio, four array front-facing speakers with virtual surround sound. The device also features Predator TacSense to provide tactile feedback.
The Acer Predator 8 GT-810 will be available in North America for US$299.99.