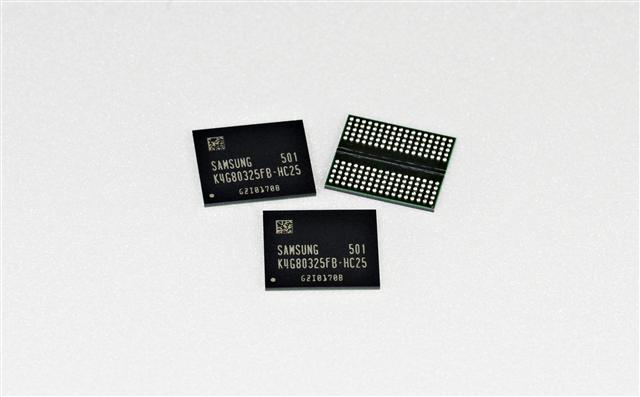 Samsung Electronics has begun mass producing 8Gb GDDR5 DRAM based on the company's 20nm process technology.
Designed for use in graphics cards for PCs and supercomputing applications, and on-board graphics memory for game consoles and notebook PCs, discrete graphics DRAM provides an extensive amount of bandwidth to process large high-quality graphically-oriented data streams.
The memory operates with an I/O data rate of 8Gbps per pin, which is more than four times faster than the DDR3 DRAM widely used in notebook PCs today, and each chip can process data at 32-bit I/O rate.
With this new 20nm 8Gb GDDR5, Samsung said it has completed its line-up of 8Gb DRAM solutions based on its 20nm process technology, covering the server, PC, mobile and graphics memory markets.