Samsung 20nm LPDDR4 mobile DRAM
Photo: Company
Tuesday 6 January 2015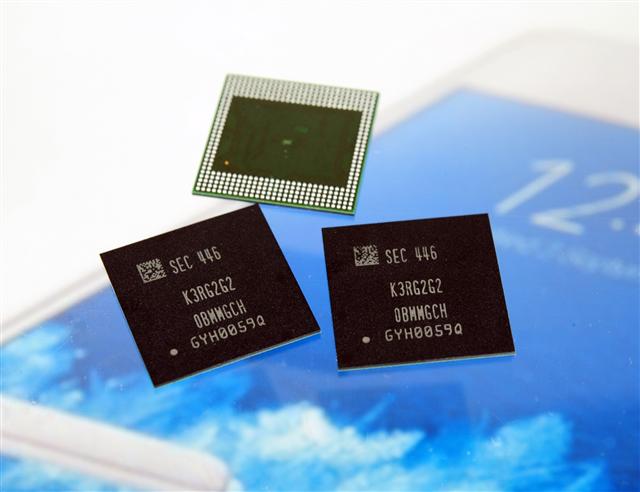 Samsung Electronics has started mass producing what it calls the industry's first 8Gb low power double data rate 4 (LPDDR4) mobile DRAM based on the company's 20nm process technology. LPDDR memories are widely used for mobile devices.
The new 20nm 8Gb LPDDR4 offers twice the performance and density compared to 4Gb LPDDR3 which was based on 20nm-class process technology. The new 8Gb LPDDR4 chip allows a 4GB LPDDR4 package to be created.
Samsung started providing 2GB LPDDR4 and 3GB LPDDR4 DRAM packages in December 2014 based on 8Gb and 6Gb LPDDR4 dies, respectively, in support of global application processor vendors and mobile device manufacturers, and will provide 4GB LPDDR4 packages in early 2015.
Samsung expects to rapidly increase the production volume of its 20nm DRAM line-ups, including the new 8Gb LPDDR4 mobile DRAM and the recently introduced 8Gb DDR4 DRAM for servers.