IDT F0480 RF variable gain amplifier
Photo: Company
Friday 21 November 2014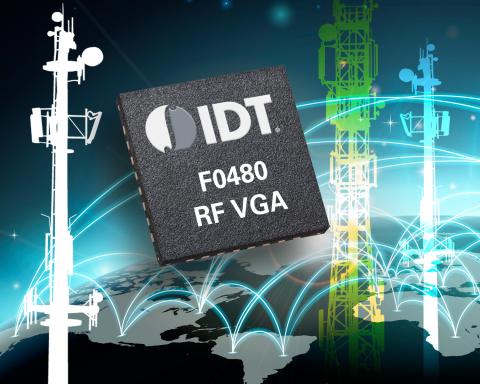 Integrated Device Technology (IDT) has introduced the F0480, an internally matched 400-2700 MHz broadband radio frequency (RF) variable gain amplifier (VGA) designed to simplify the design process.
The device delivers RF performance by combining IDT's glitch-free digital step attenuator, and zero-distortion technologies in a 5-by-5 package, the vendor said.
The chip offers better moisture sensitivity and protection from electrostatic discharge (ESD) for a more reliable technology than gallium arsenide (GaAs) devices, which require external matching and can suffer from delayed secondary avalanching, IDT said. It is ideal for products such as cellular 4G base stations, broadband repeaters, distributed antenna systems and microwave backhaul equipment.