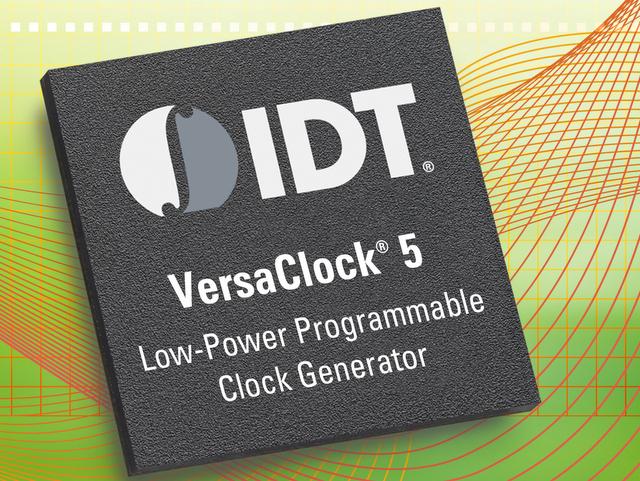 Integrated Device Technology (IDT) has introduced its VersaClock 5 family of programmable clock generators.
The 5P49V5901 is an in-system programmable clock generator featuring four universal output pairs capable of producing independent frequencies up to 350 MHz in various output types. The highly-integrated device consolidates four differential or eight single-ended clock generators, and can store up to four different configuration settings, helping to minimize board space and bill-of-materials. With RMS phase jitter less than 0.7 picoseconds over the full 12 kHz to 20 MHz integration range, the new device meets the jitter requirements of PCI Express Gen 1/2/3, USB 3.0, and 1G/10G Ethernet. The high-performance clock generator operates at less than 100 mW core power, helping to ease system thermal constraints, reduce operating power expenses, and maximize battery life, the vendor said.
The 5P49V5901's four universal output pairs are each independently configurable as HCSL, LVPECL, LVDS, or dual LVCMOS outputs.