Acer Liquid Z5 smartphone
Photo: Company
Wednesday 8 January 2014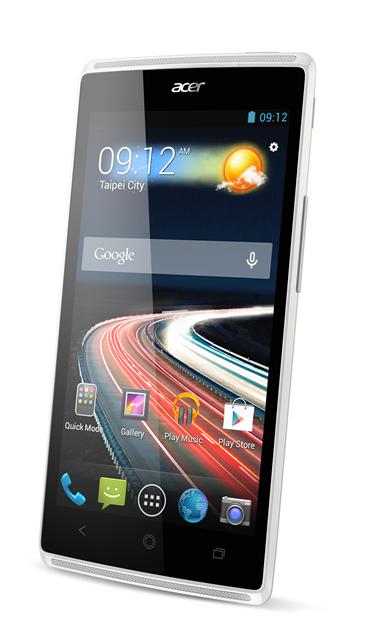 Acer has unveiled the Liquid Z5, a 5-inch entry-level smartphone.
The Acer Liquid Z5 features a 16:9 display to enhance movie and video playback and has a thickness of 8.8mm.
The smartphone's front speaker is embedded with DTS tuned sound and the device also features the AcerRAPID design for one-hand control.
The smartphone is powered by Android 4.2.2 and equipped with a dual-core 1.3GHz processor, 4GB internal storage, Wi-Fi, integrated GPS, and a 5-megapixel camera.