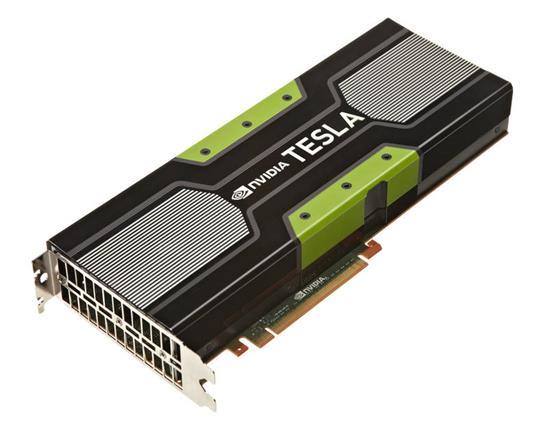 Nvidia has unveiled the Tesla K40 GPU accelerator. Providing double the memory and up to 40% higher performance than its predecessor, the Tesla K20X GPU accelerator, and 10 times higher performance than today's fastest CPU, the Tesla K40 GPU is optimized for big data analytics and large-scale scientific workloads, the company claimed.
GPU accelerators have gone mainstream in the HPC and supercomputing industries, enabling engineers and researchers to consistently drive innovation and scientific discovery, said Sumit Gupta, general manager of Tesla Accelerated Computing products at Nvidia. With the breakthrough performance and higher memory capacity of the Tesla K40 GPU, enterprise customers can quickly crunch through massive volumes of data generated by their big data analytics applications.
Key features of the Tesla K40 GPU accelerator include: 12GB of ultra-fast GDDR5 memory; 2,880 CUDA parallel processing cores; dynamic parallelism; and the PCIe Gen-3 interconnect support.
In a related announcement, the Texas Advanced Computing Center (TACC) at the University of Texas at Austin plans to deploy "Maverick," a new interactive, remote visualization and data analysis system powered by Nvidia's Tesla K40 GPU accelerators. Maverick is expected to be fully operational in January 2014.