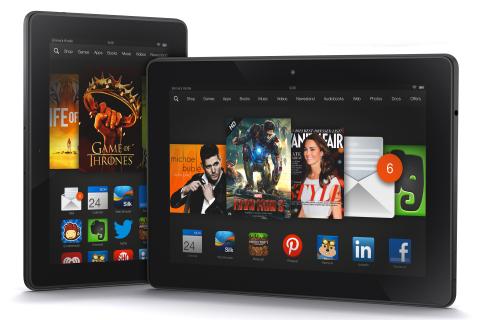 Amazon has introduced the third generation of Kindle Fire - the new Kindle Fire HDX. The Kindle Fire HDX tablets features the newest version of Fire OS, and new features and services like X-Ray for Music, Second Screen, Prime Instant Video downloads, and the new Mayday button.
The Kindle Fire HDX features an exclusive HDX display with pixel density of 323ppi for 7-inch (1,920 by 1,200), 339ppi for 8.9-inch (2,560 by 1,600), 100% sRGB color accuracy, reduced glare, dynamic image contrast, and improved brightness for better viewing, the vendor said.
The tablet comes with a quad-core Snapdragon 800 processor running at 2.2GHz.
The Mayday button delivers a new live tech support - one touch connects users to an Amazon expert who can guide them remotely through any feature for free; 15 seconds or less is the Mayday response time goal.