Microsoft Surface 2 tablet
Photo: Company
Tuesday 1 October 2013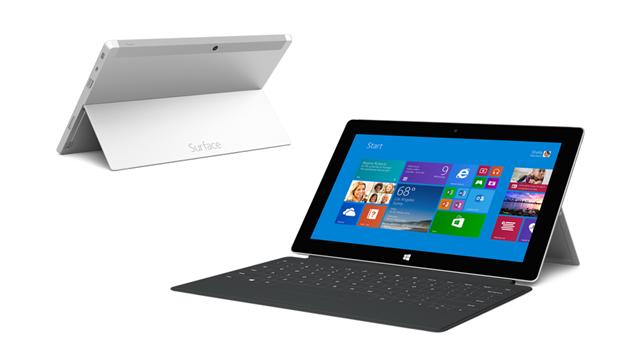 The Surface 2 is powered by an Nvidia Tegra 4 processor, and its battery life can last up to 10 hours for video playback, according to Microsfot.
The device features a 10.6-inch ClearType Full HD display for rendering 1080p video and USB 3.0 ports for file transfers. Camera resolution has also increased, with a 3.5-megapixel front camera and 5-megapixel rear camera, both capable of capturing 1080p video and featuring improved low-light performance, the vendor said.
The Surface 2 will ship with Windows RT 8.1. The Surface 2 is pre-loaded with Office Home & Student 2013 RT and Outlook 2013 RT for productivity.
The Surface 2 is available in 32GB and 64GB configurations; it will start at US$449.