Lenovo ThinkStation E series workstation
Photo: Company
Monday 26 August 2013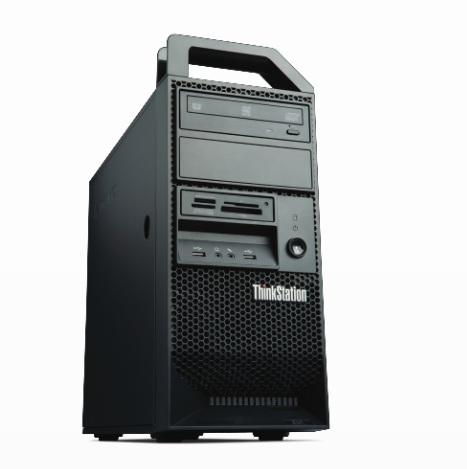 Lenovo has announced the ThinkStation E32, an entry-level workstation for professionals working in computer-aided design, product development and architecture. The ThinkStation E32 is available with Intel Xeon E3 or fourth-generation Intel Core i7 and Core i5 processors. On select models, the E32 also comes with a 60-day free trial of Autodesk AutoCAD LT 2014 drafting software.
Available as a tower or small form factor (SFF), the ThinkStation E32 features Intel's Xeon E3 1200 v3 product family.
In addition to the Autodesk AutoCAD LT trial, the ThinkStation E32 is equipped with Microsoft's Windows 8 Pro and is certified to run many key applications from professional independent software vendors (ISV), including Adobe, PTC, SolidWorks and Siemens PLM. ISV certification protects user investment by ensuring a tried and tested solution with full application support from the software vendor. Users also benefit from the workstation's Error Correcting Code (ECC) memory to reduce the possibility of memory-related errors and critical data loss.