Razer Tartarus membrane gaming keypad
Photo: Company
Wednesday 21 August 2013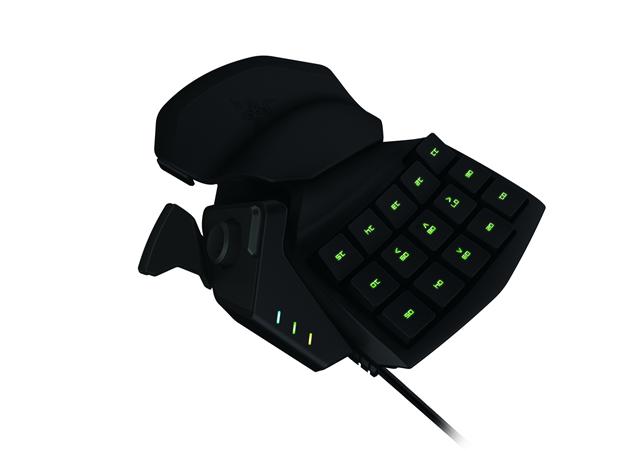 Razer has announced the release of the Razer Tartarus, a membrane gaming keypad featuring 25 programmable keys including an eight-way directional thumb pad. The thumb pad allows gamers to move with more precision, while also acting as modifier keys, multiplying the keyset count by eight, providing 128 different command options.
The Razer Tartarus also provides users switching between eight key maps. The Razer Tartarus features full anti-ghosting, with backlit keys that give users total control in dark conditions.
The Razer Tartarus is enabled to be configured with Razer Synapse 2.0, the proprietary software that functions as the brain of the keypad. Razer Synapse 2.0 allows users of Razer products to save custom profiles and sync them through the cloud system to be accessed from any computer anytime, anywhere.